Treating sick and injured pets with diagnostics.
At Woodbridge Veterinary Group, our goal is to keep your pet happy and healthy. Thanks to modern diagnostics and our on-site laboratory, we're able to do just that for sick and injured pets.
Our on-site laboratory testing services mean faster and more accurate diagnostics and treatments for your pet. We have a vast array of in-house diagnostic testing equipment that enables us to rapidly evaluate your pet's health. This includes testing for infections, diabetes, kidney problems, and many other illnesses.
Learn more about our diagnostic services here: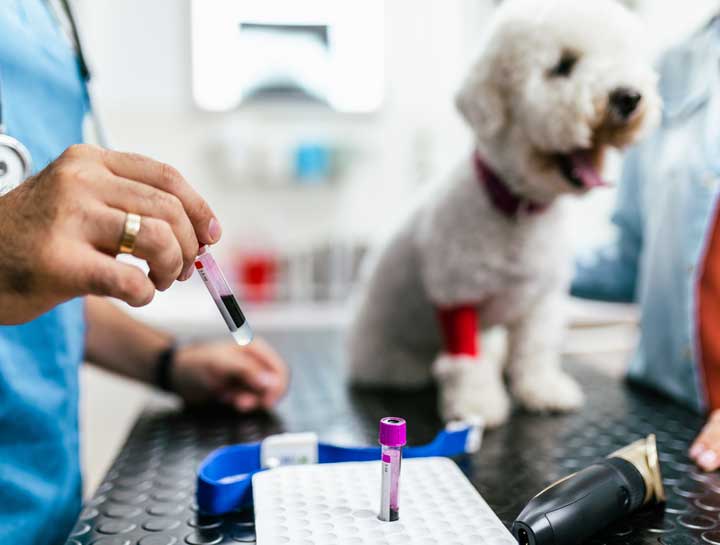 Digital x-rays assist in diagnosing illness & injury.
A non-invasive way to diagnose sick & injured pets.